Cobalt Blue
[054L]
[Marabu Silk paints]
Water-based Paint for Silk. Fix by ironing. 50ml (1.68 fl.oz)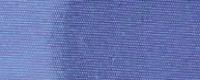 Marabu Paint for Silk
Brilliant water-based Marabu Silk paint.
For all silk-painting techniques.
Intermixable and water-thinnable.
Wash and Dry-cleaning proof.
Iron Silk (50x50 sm) washoutfor 2 minutes on the reverse side at cotton-heat setting,
or fix in the oven at 150°C for 15 minutes.
Stir before use.
Marabu, Germany
Luminous, brilliant silk painting colour, water based, easy-flowing,
fix by ironing – for school, hobby, and leisure use.
Marabu-Silk is ideal for all types of silk and fine cottons.
The intense colour shades are easily intermixed to give delightful tone blends.
Marabu-Silk offers good fading resistance and is water-thinnable.
Once dry, Marabu-Silk can be fixed by ironing or oven-curing.
After fixing, painting is washable and dry-cleanable.
Working Guidelines.
Iron dry painted silk on the reverse side for 2 minutes at cotton heat setting,
or place for 15 minutes in an oven at 150 °C to fix.
Brushes and other utensils should be washed in water straight after use.
Stir or lightly shake before use.
50 ml / 130 g Marabu
Marabu Silk paints