Glitter Glue Classic Set 5 colors
[Amos Glass Deco]
Ages 3 & Up. Safe, Non-toxic. 10.5ml x 5tubes (52.5 ml, 1.78 fl.oz.). Have fun decorating paper. Amos-Korea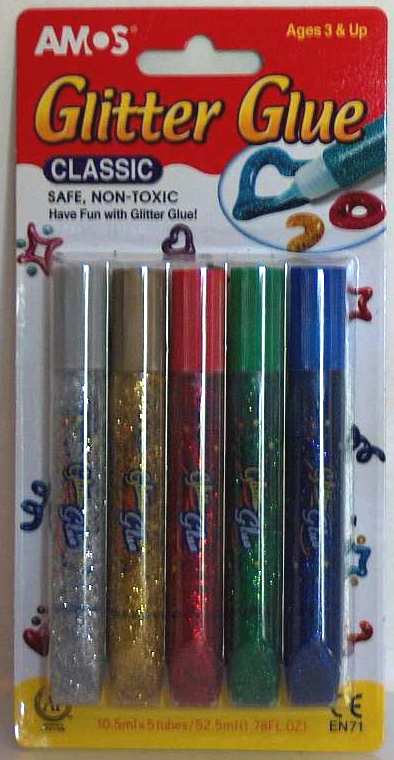 Have fun with Glitter Glue.
Upside-down standing type-easy to apply.
- Have fun decorating paper, not for skin and textile.
Directions
- Remove the cap and gently squeeze bottle holding close to the surface you wish to decorate.
- Try on small sample first.
- Handle your work with care until the glue dries competely.
- Keep glue tip clean and remove excess glue before replacing cap.
- Always close the cap tightly.
- Solvent Free.
- Not recommended for children under age 3.
Choking hazard - small parts.
Amos, Korea
52.5 ml / 90 g Amos
Amos Glass Deco